NGS-IQ™ can help business analysts use Microsoft Excel pivot tables and NGS's SmartView OLAP module to gain valuable business insights. Business Analyst Tutoring is the ideal way to help your analysts take advantage of powerful features they can use to simplify and automate data analysis tasks.

An NGS representative will personally take you through this 70-minute online session. It includes a comprehensive step-by-step tutorial guide which is yours to keep. One or more users are welcome to attend.
We'll cover the following in an informative way, tailored to the level of expertise of the attendees:
1. Using NGS-IQ to Create and Update Microsoft Excel Pivot Tables
creating an Excel pivot table
adding pivot table charts, filters and slicers
refreshing the pivot table
automating the refresh process
2. Using NGS SmartView to Analyze Data
writing queries for SmartView
designing your layout
drilling into your data
filtering your data
creating multiple analytical views
highlighting critical values
customizing your title, field names, fonts, and colors
exporting to Excel and HTML
creating a chart
saving and updating the model based on run-time record selections
What's SmartView?
SmartView is the powerful, Windows online analytical processing (OLAP) module of NGS-IQ. It enables users to transform NGS-IQ query output into multidimensional models without requiring a database administrator or skilled consultant.
SmartView is integrated with Qport Access and IQ Server running on your IBM POWER server so that your queries process efficiently without compromising performance, security, or data integrity.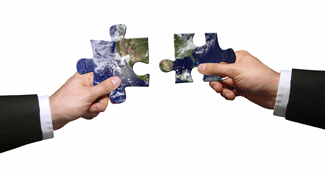 Please schedule today your Business Analyst Tutoring. If you have any questions, call us at (800) 824-1220.
To download PDFs of the Business Analyst Tutoring Guide, select your option: Pivot Tables | SmartView