Web-Based Query and Reporting
Despite the multitude of query tools on the market claiming to simplify DB2 access and reporting over the Web, you are still searching for a solution—a solution that does the following:
Provides superior performance and maximum security
Operates on IBM i (iSeries, AS/400) to eliminate desktop software installation
Allows in-depth analysis of your data in one query
Minimizes the need for multiple report writers for each specific application
Offers ease of use in implementation support and training
Provides point-and-click query definition
Satisfies the requirements of all your users
The solution...Qport® Builder!
More than Just Point and Click
With Qport Builder and its companion module Qport® Access, you can create and execute reports on demand and then download the results to your favorite desktop application. Available as a robust graphical user interface and as a Java-based applet through your favorite Web browsing software, Qport Builder features a powerful, mouse-driven, point-and-click environment; easy navigation; consistent panel design; and pop-up boxes. Qport Builder offers users much more than just another pretty graphical user interface. Qport Builder builds on the superior functionality in IQ Server™ (IQ)—NGS' powerful, advanced-function query and reporting software—to create complex, customized reports.
Streamlined Workflow
User training and access is simplified with Qport Builder. Its ease of use allows non-technical users to quickly generate their own ad-hoc queries and even multi-up labels without IT assistance. Power users can rapidly generate customized reports that would take other query and reporting tools five or six separate queries of their data to produce.
Internet Capabilities
Your remote sites and traveling business users can meet all of their reporting requirements easily by using Qport Builder via the Internet. Qport Builder users who have remote access and an IBM i user ID and password can build and run queries on demand. You retain complete control of the job's priority and execution mode (interactive or batch) just as if a local user requested the query.
Advanced Features
Qport Builder's advanced functions include the following:
Conditional and summary new fields
File join wizards and macros
Meaningful database aliases
Run-time record selection and exclusion
Web links to support real-time summary-to-detail drill down when running queries with NGS-IQ's WebRunner interface
Record sampling
Union and file member support
Extensive formatting
Multidimensional matrix reporting
Rankings, averages, sums, and totals
Summary and detail output
HTML, XML, and PDF output
Email and FTP for report distribution with the ability to substitute in database field values at run-time for email TO, CC, BCC, Subject, and Message content
Ability to generate alert messages when specific conditions exist in your data
Leading edge DB2 security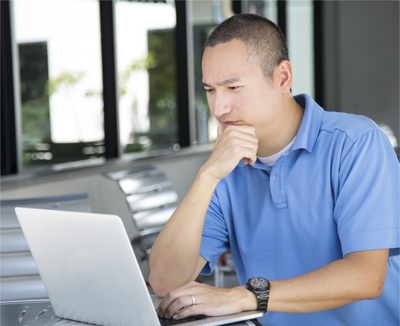 Cross-Platform Database Access
NGS-IQ™ and Qport Builder run on IBM i, but you can give yourself the ability to query MySQL, SQL Server, Oracle, PostgreSQL, and DB2 databases on other platforms by adding NGS' IQ Connexion™ module to your license. NGS also offers a Query/400 API so you can enhance and run existing IBM Query/400 queries from Qport Builder without going through a conversion process.
Superior Performance
Qport Builder gives you a reliable Web-browser interface and the power, high performance, low maintenance, and reliability of IBM i.
A Total Solution
Qport Builder is a modular component of the NGS-IQ product line, which includes the following:
IQ Server (Interactive Query)
Qport Access
SmartView™
IQ SeQure™
IQ Client™
IQ Connexion
In addition, NGS offers packaged analytical models for sales, customer, inventory, financial, and healthcare. These models include Web portals, DB2 data marts, multidimensional models, reports, and other outputs that can be easily customized with NGS-IQ. less
NGS-IQ, IQ SeQure, IQ Server, Qport Access, Qport Builder, SmartView, IQ Connexion, and IQ Client are trademarks of New Generation Software, Inc. All other trademarks are the property of their respective owners.