Designing Dashboards for Different Needs and Users
Posted on August 25, 2023 by Teresa Moy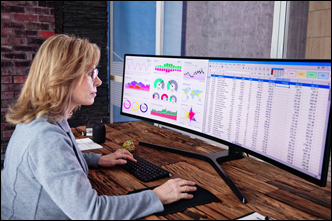 We often hear from NGS-IQ customers who want to develop dashboards. When we inquire about their needs, we quickly find that not everyone uses the term "dashboard" to mean the same thing.
During this presentation (recorded August 17, 2023), we'll show different types of output you can produce with NGS-IQ to satisfy different dashboard needs:
See dashboards created in Microsoft Excel, Qport SmartView, NGS-IQ Web reports, and Microsoft Power BI.
Learn design factors that can help you write queries to support each type of dashboard.
45 minutes.