Webcast:
NGS-IQ Tips for All Types of Users
Posted on May 9, 2022 by Teresa Moy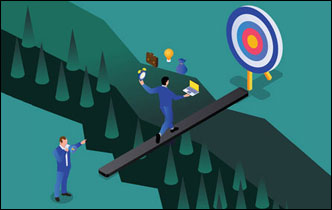 Check out our webcast from April 27, where we discuss these topics:
Use Qport Access' Transfer to Host feature
Include the last run date and time in your Excel output
Design Web reports that enable users to add and share their comments
Select records when field values include apostrophes
Posted in Education | Comments
---
Webcast:
NGS-IQ: Reporting and Analytics for IBM i Users
Posted on March 28, 2022 by Teresa Moy
In this webcast, learn why so many IBM i customers choose NGS-IQ as their path forward from IBM Query/400 and alternative to Db2 Web Query or other solutions.
We cover the integration and end-user features of the software and show examples of NGS-IQ web reporting:
drill-down links and charts
Excel integration
NGS's analytics module
At the end of the video, we explain the terms of our 40th anniversary promotion.
Posted in Education | Comments
---
A Different Kind of Software Vulnerability:
Ukraine War, Armenia-Russia Alliance Demands New Thinking
About Offshore IT
Posted on March 3, 2022 by Bill Langston 
Hopefully you've eliminated your company's Log4j risks and improved your security practices. Now, world events strongly point to a different security risk: dependence on offshore IT staffing and offshore software development in nations either at risk of attack or aligned with rogue nations.
You may be dependent on offshore resources even if you don't have contracts or staff members overseas. Well-known software vendors, including some with applications that run on IBM i, have development teams in the Baltics, Ukraine, Armenia, and other at-risk countries. Until recently, the location of these resources may have seemed irrelevant. Now, it is something you may want to ask your vendors to disclose. It's certainly something to weigh when evaluating new applications for your enterprise.
All NGS product development and technical support are located in the United States.
Additional Reading: 
https://www.forbes.com/sites/peterbendorsamuel/2022/02/25/ukraine-russia-war-impact-on-engineering-and-it-services-availability/?sh=6d554bb865d2
https://www.independent.co.uk/news/world/europe/russia-ukraine-invasion-baltics-estonia-latvia-lithuania-b2022133.html
https://oc-media.org/armenia-stands-alone-in-support-for-russia-in-council-of-europe/
Posted in Enterprise Software | Comments
---
Discover the IBM i Ecosystem
Posted on January 10, 2022 by Bill Langston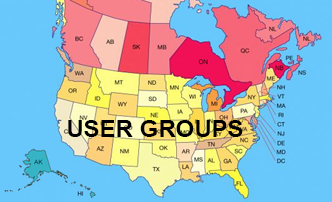 IBM i is a unique and proven enterprise computing platform. IBM announces software, operating system releases, technology refreshes, and new hardware periodically, but often the specific information you need to complete a task or explain a concept effectively isn't in those announcement letters.
Fortunately, a very active, informal, global ecosystem of IBM i experts enjoy providing that type of in-depth assistance. Some of the best-known IBM i experts are IBM Business Partners, but many are volunteers who simply love sharing their knowledge. Whether it's programmers helping others on the midrange.com forum, talented teachers like Simon Hutchinson documenting SQL tips on the RPGPGM.com blog, Torbjörn Appehl updating news through his free, daily newsletter called "Built on Power," or one of the many others, the IBM i ecosystem is there to help.
Regional user groups like OCEAN in Southern California, the Long Island System User Group, the Wisconsin Midrange Computer Professional Association, or a national user group like COMMON also contribute to the IBM i ecosystem (often at little or no cost).  
NGS maintains an IBM i resources page to help you locate the best IBM i websites, blogs, white papers, and user groups. As you begin 2022, we hope you'll visit this resource page frequently to find the links to the best sites in the ever-changing IBM i ecosystem.
Posted in Education | Comments
---
Webcast:
BI on IBM i: The Door You Open Makes a Difference
Posted on December 14, 2021 by Teresa Moy
This webcast highlights NGS-IQ's advanced functions and a wide range of output formats and interfaces for various users - without the cost or complexity of many of today's best known BI solutions. We cover:
graphical web reports with drill-down hyperlinks
automation features for Microsoft Excel users
NGS-IQ's portable report analytics features
integrated email report distribution options
At the close of this video, we announce our special offer to celebrate NGS' 40th anniversary in 2022.
---
Webcast: Taking Advantage of NGS-IQ Date Functions
and IBM i Job Scheduling
Posted on November 22, 2021 by Teresa Moy
Check out this webcast about NGS-IQ's many date functions to simplify date arithmetic, sorting, and record selection. Also, Russ Afton from Arbor Solutions explains IBM i's built-in job scheduling features. The webinar includes tips for writing queries to show your company's schedule and history to satisfy auditors and managers.
Posted in Education | Comments
---
Understanding the Capabilities
of Your IBM i Job Scheduling Utilities
Posted on September 29, 2021 by Bill Langston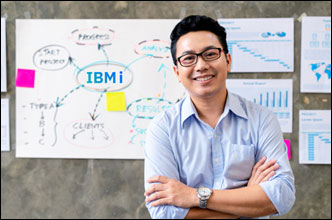 Since the earliest days of OS/400, job scheduling has been practiced in IBM i environments, its functionality improving in recent releases. And while you have a great collection of built-in job scheduling features at your disposal, you can do even more if you license the IBM i Advanced Job Scheduler or a third-party utility. This software may not be new—but over time, companies and staff members change, new releases are installed, and valuable features are forgotten or overlooked.
As a provider of IBM i query, reporting and analytics software, our staff is asked about job scheduling nearly every day. The topic arises so often we enlisted the help of an IBM i expert, Russ Afton of Arbor Solutions, to present an overview of the IBM i job scheduling features. In this webcast, we also discussed the job scheduling data collected and where to find it in Db2 on i so you can respond quickly if an auditor requests reports about your scheduling activity.
Of course, we'd like you to use NGS-IQ to generate those reports—our product works well with IBM and third-party job scheduling utilities. With the RUNIQ command, you can schedule jobs for processing on IBM i. Queries you want to output to Microsoft Office (Excel, Access, Word) and NGS's Qport SmartView OLAP module can be scheduled by using NGS-IQ .iqp files with various Windows scheduling utilities.
Posted in Education | Comments
---
NGS and Connectria Announce Partnership
to Help IBM i Customers
Posted on July 8, 2021 by Bill Langston

We talk to more and more IBM i customers who are evaluating hybrid cloud, co-location, managed services, and third-party hosting options. Our advice to any NGS customer? Make sure you choose a provider with a successful track record of supporting more than just a few IBM i customers.
Connectria is the largest IBM Power Managed Services Provider (MSP) in North America. The company has invested time and money to build a staff of experienced IBM i IT professionals, helping its customers go beyond the status quo and take advantage of new IBM i capabilities over time. That dedication sets Connectria apart from providers we've encountered who only have a few IBM i customers and hope their Windows and Linux specialists can handle IBM i customer issues on the fly or in their spare time.
When you outsource any aspect of your IT infrastructure or staff, applying due diligence is crucial. That said, we think NGS customers who choose Connectria have a good chance for long-term success.
If you're already a Connectria customer, we welcome you to talk with us about implementing our NGS-IQ query, reporting, and analytics software in your Connectria hosted environment. You'll find the NGS and Connectria staff very helpful and able to provide you with the support you need to realize a rapid return on investment.

Read more about our partnership at
https://www.connectria.com/news/connectria-and-new-generation-software/
.
Posted in Business Partners | Comments