Webcast:
Designing Dashboards for Different Needs and Users
Posted on August 25, 2023 by Teresa Moy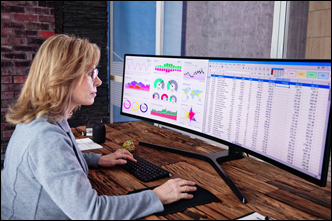 We often hear from NGS-IQ customers who want to develop dashboards. When we inquire about their needs, we quickly find that not everyone uses the term "dashboard" to mean the same thing.
During this presentation (recorded August 17, 2023), we'll show different types of output you can produce with NGS-IQ to satisfy different dashboard needs:
See dashboards created in Microsoft Excel, Qport SmartView, NGS-IQ Web reports, and Microsoft Power BI.
Learn design factors that can help you write queries to support each type of dashboard.
45 minutes.
Posted in Education | Comments
---
Webcast:
Data Visualization and Analytics with NGS-IQ and Microsoft Power BI
Posted on May 30, 2023 by Teresa Moy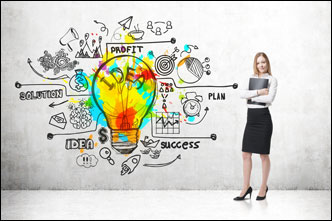 Microsoft Power BI is a great data visualization and analytics solution, but your operational dashboards and insights are only as good as the data your analysts can draw from your IBM i datbase.
Watch this presentation and learn how NGS-IQ can simplify and automate the cleansing, transformation, and delivery of accurate, timely data to Power BI. 50 minutes.
Posted in Education | Comments
---
Webcast:
Mastering Run-Time Prompting, Translating Data Values, and Serving Data to Microsoft Power BI Users
Posted on April 21, 2023 by Teresa Moy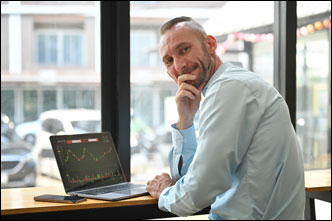 In this presentation for NGS-IQ users (recorded April 13, 2023), we'll cover:
When record selections or new fields should be used
with query run-time prompting
How NGS-IQ's XLATE function handles inconsistencies
in your date
How to perform advanced analytics – without any statistics or formulas – by using NGS-IQ with Microsoft Power BI's Quick Insights.
60 minutes.
Posted in Education | Comments
---
Webcast:
NGS-IQ: Modernize IBM i Data Access
(Without Programming)
Posted on March 3, 2023 by Teresa Moy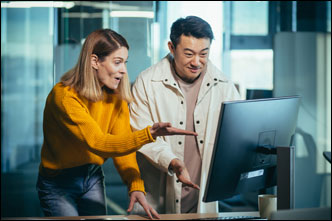 During this NGS-IQ presentation (recorded February 15, 2023), you'll get an overview of NGS-IQ and see how it connects Microsoft Excel, SharePoint, and Web users to Db2 on i.
You'll also learn about low-cost licensing options that make NGS-IQ affordable for any IBM i customer. 50 minutes.
Posted in Education | Comments
---
Webcast:
Queries that Text, Query Links, and Creative Uses for Web Reports
Posted on December 14, 2022 by Teresa Moy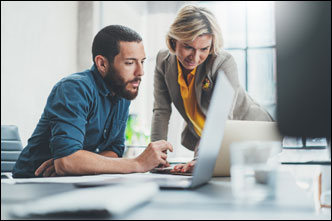 During this Share and Learn presentation for our customers (recorded December 8, 2022), we covered these topics:
Queries that text (when certain conditions exist)
Discovering query links (using the Query Reference File command)
Creative uses for web reports (accessing data from external sites to produce bar codes, etc.)
Along the way, we demonstrated how to use often overlooked features like Group By, Having, and Unique Key. We also quickly recapped some recent IBM announcements. 60 minutes.
Posted in Education | Comments
---
Valued But Overlooked Features of NGS-IQ
Posted on December 7, 2022 by Teresa Moy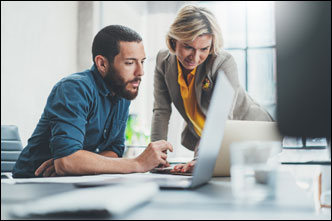 If you use NGS-IQ, please register to attend our next customer webinar. It will be held on December 8, 2022, and recorded for on-demand viewing afterwards. We will cover:
Queries that send out text alerts when specific database conditions are met
Relationships between existing queries to help you when making changes
A creative and surprising use of web reports
NOTE: This session is for existing NGS-IQ customers.
Posted in Education | Comments
---
IBM i 2022 Announcements Revisited (Video)
Posted on October 24, 2022 by Bill Langston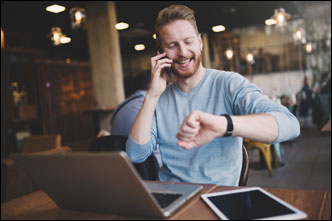 If you manage and support an IBM i environment for your employer or clients, 2022 has been one of the busiest in recent memory. Over the past six months, IBM has delivered new Power 10 servers, IBM i release 7.5, eliminated license fees on a long list of commonly used IBM i utilities, unveiled a new subscription pricing plan for small customers, and announced the Merlin application development solution. If that isn't enough, it announced IBM i 7.5 TR1 and another TR for 7.4 in October.
However, not every IBM announcement or new software application matters equally to every IBM i customer. And for some, by the time they're ready to tackle the news, IBM has moved on to its next topic.
You have a lot to study, analyze, and integrate into your company's business plans. So before year-end responsibilities and holiday events consume your attention, we encourage you to watch the on demand video playback of our Webinar with Datanational Corporation, where we discussed these recent IBM i announcements.
NGS thanks Derrick Smith of Datanational Corporation for his valuable participation in this video. Datanational Corporation is one of IBM's oldest, most trusted, and skilled business partners in North America. Derrick and Datanational Corporation have engaged with many IBM Power Systems companies in the delivery of technology solutions, including enterprise infrastructure modernization, resiliency strategies, disaster recovery, cloud-based data protection, business continuity and cyber-attacks.
NGS develops and supports the NGS-IQ query and analytics software, but everyone we support relies on IBM Power and IBM i. We hope this presentation expands your understanding of IBM's 2022 announcements and helps you guide your company or clients wisely.  
Posted in IBM i Marketplace | Comments
---
Webcast:
Web Reporting Made Easy and
Using NGS-IQ with Microsoft 365
Posted on August 18, 2022 by Bill Langston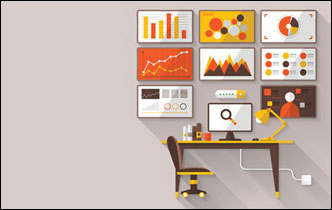 WebRunner is built into NGS-IQ, but maybe you haven't had time to get familiar with IQ Client's HTML formatting features.
During this presentation, you'll see five new queries with HTML formatting that we'd like to help you install and run on your own system. We'll also demonstrate using Qport Access with Microsoft OneDrive and WebRunner to link Microsoft SharePoint users to their favorite queries. 55 minutes.