Webcast:
NGS-IQ: Modernize IBM i Data Access
(Without Programming)
Posted on March 3, 2023 by Teresa Moy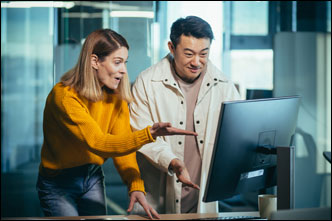 During this NGS-IQ presentation (recorded February 15, 2023), you'll get an overview of NGS-IQ and see how it connects Microsoft Excel, SharePoint, and Web users to Db2 on i.
You'll also learn about low-cost licensing options that make NGS-IQ affordable for any IBM i customer. 50 minutes.
Posted in Education | Comments
---
Webcast:
Queries that Text, Query Links, and Creative Uses for Web Reports
Posted on December 14, 2022 by Teresa Moy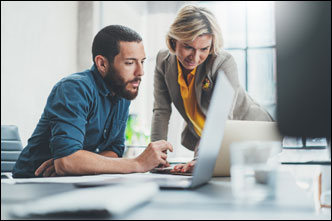 During this Share and Learn presentation for our customers (recorded December 8, 2022), we covered these topics:
Queries that text (when certain conditions exist)
Discovering query links (using the Query Reference File command)
Creative uses for web reports (accessing data from external sites to produce bar codes, etc.)
Along the way, we demonstrated how to use often overlooked features like Group By, Having, and Unique Key. We also quickly recapped some recent IBM announcements. 60 minutes.
Posted in Education | Comments
---
Valued But Overlooked Features of NGS-IQ
Posted on December 7, 2022 by Teresa Moy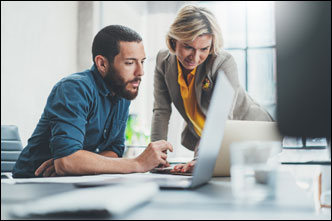 If you use NGS-IQ, please register to attend our next customer webinar. It will be held on December 8, 2022, and recorded for on-demand viewing afterwards. We will cover:
Queries that send out text alerts when specific database conditions are met
Relationships between existing queries to help you when making changes
A creative and surprising use of web reports
NOTE: This session is for existing NGS-IQ customers.
Posted in Education | Comments
---
IBM i 2022 Announcements Revisited (Video)
Posted on October 24, 2022 by Bill Langston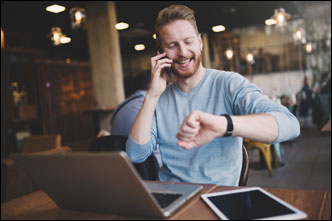 If you manage and support an IBM i environment for your employer or clients, 2022 has been one of the busiest in recent memory. Over the past six months, IBM has delivered new Power 10 servers, IBM i release 7.5, eliminated license fees on a long list of commonly used IBM i utilities, unveiled a new subscription pricing plan for small customers, and announced the Merlin application development solution. If that isn't enough, it announced IBM i 7.5 TR1 and another TR for 7.4 in October.
However, not every IBM announcement or new software application matters equally to every IBM i customer. And for some, by the time they're ready to tackle the news, IBM has moved on to its next topic.
You have a lot to study, analyze, and integrate into your company's business plans. So before year-end responsibilities and holiday events consume your attention, we encourage you to watch the on demand video playback of our Webinar with Datanational Corporation, where we discussed these recent IBM i announcements.
NGS thanks Derrick Smith of Datanational Corporation for his valuable participation in this video. Datanational Corporation is one of IBM's oldest, most trusted, and skilled business partners in North America. Derrick and Datanational Corporation have engaged with many IBM Power Systems companies in the delivery of technology solutions, including enterprise infrastructure modernization, resiliency strategies, disaster recovery, cloud-based data protection, business continuity and cyber-attacks.
NGS develops and supports the NGS-IQ query and analytics software, but everyone we support relies on IBM Power and IBM i. We hope this presentation expands your understanding of IBM's 2022 announcements and helps you guide your company or clients wisely.  
Posted in IBM i Marketplace | Comments
---
Webcast:
Web Reporting Made Easy and
Using NGS-IQ with Microsoft 365
Posted on August 18, 2022 by Bill Langston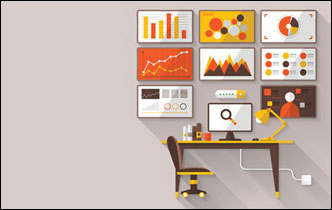 WebRunner is built into NGS-IQ, but maybe you haven't had time to get familiar with IQ Client's HTML formatting features.
During this presentation, you'll see five new queries with HTML formatting that we'd like to help you install and run on your own system. We'll also demonstrate using Qport Access with Microsoft OneDrive and WebRunner to link Microsoft SharePoint users to their favorite queries. 55 minutes.
Posted in Education | Comments
---
Webcast:
Microsoft 365 and IBM Db2 on i
Posted on June 28, 2022 by Bill Langston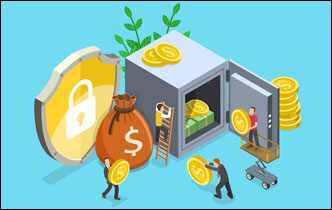 When Microsoft delivers a new way to do something, it often becomes an industry-standard practice - especially if it uses a feature of the Microsoft 365 (formerly known as Office 365) product line. The company introduced Power Query as an add-in to Excel in 2010. From there, Microsoft continued to improve and incorporate this technology:
Updated Power Query in Microsoft 365
Added it to Excel 2016 and 2019
Later added it to Excel for Microsoft 365 for Apple Mac
Power Query can access a variety of common data sources through a proprietary Microsoft scripting language called M (short for "mashup"). When you use the Power Query Editor in an Excel workbook to transform and load data, an M script is embedded in the workbook.
So technically, a Microsoft 365 user can connect to Db2 on i through the IBM Access Client Solutions (ACS) ODBC driver. The ODBC driver is included in IBM ACS' platform-specific package for Windows, and Microsoft's architecture makes these assumptions:
ODBC is correctly implemented to support secure database access.
Microsoft 365 users understand the Db2 on i database.
These users can write queries that run efficiently and return the right data.
But in practice, few Microsoft 365 users understand their company's Db2 on i database well enough to join tables, select columns, and format the data they need. They often require extensive technical support which grows if you provide the software to more people.
If your company runs on IBM i and has Microsoft 365 users who need to see, visualize, and share operational data, we encourage you to watch our video where we discuss the challenges of using Power Query and present our NGS-IQ as a possible alternative.
Posted in Education | Comments
---
Webcast:
NGS-IQ Tips for All Types of Users
Posted on May 9, 2022 by Teresa Moy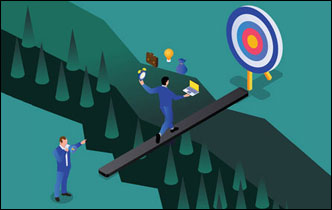 Check out our webcast from April 27, where we discuss these topics:
Use Qport Access' Transfer to Host feature
Include the last run date and time in your Excel output
Design Web reports that enable users to add and share their comments
Select records when field values include apostrophes
Posted in Education | Comments
---
Webcast:
NGS-IQ: Reporting and Analytics for IBM i Users
Posted on March 28, 2022 by Teresa Moy
In this webcast, learn why so many IBM i customers choose NGS-IQ as their path forward from IBM Query/400 and alternative to Db2 Web Query or other solutions.
We cover the integration and end-user features of the software and show examples of NGS-IQ web reporting:
drill-down links and charts
Excel integration
NGS's analytics module
At the end of the video, we explain the terms of our 40th anniversary promotion.