Discover the IBM i Ecosystem
Posted on January 10, 2022 by Bill Langston

IBM i is a unique and proven enterprise computing platform. IBM announces software, operating system releases, technology refreshes, and new hardware periodically, but often the specific information you need to complete a task or explain a concept effectively isn't in those announcement letters.
Fortunately, a very active, informal, global ecosystem of IBM i experts enjoy providing that type of in-depth assistance. Some of the best-known IBM i experts are IBM Business Partners, but many are volunteers who simply love sharing their knowledge. Whether it's programmers helping others on the midrange.com forum, talented teachers like Simon Hutchinson documenting SQL tips on the RPGPGM.com blog, Torbjörn Appehl updating news through his free, daily newsletter called "Built on Power," or one of the many others, the IBM i ecosystem is there to help.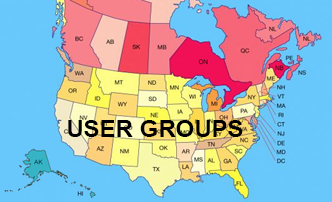 Regional user groups like OCEAN in Southern California, the Long Island System User Group, the Wisconsin Midrange Computer Professional Association, or a national user group like COMMON also contribute to the IBM i ecosystem (often at little or no cost).  
NGS maintains an IBM i resources page to help you locate the best IBM i websites, blogs, white papers, and user groups. As you begin 2022, we hope you'll visit this resource page frequently to find the links to the best sites in the ever-changing IBM i ecosystem.