IBM i 2022 Announcements Revisited (Video)
Posted on October 24, 2022 by Bill Langston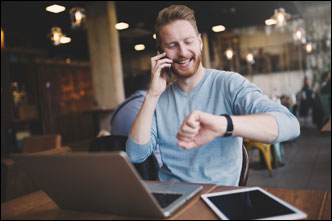 If you manage and support an IBM i environment for your employer or clients, 2022 has been one of the busiest in recent memory. Over the past six months, IBM has delivered new Power 10 servers, IBM i release 7.5, eliminated license fees on a long list of commonly used IBM i utilities, unveiled a new subscription pricing plan for small customers, and announced the Merlin application development solution. If that isn't enough, it announced IBM i 7.5 TR1 and another TR for 7.4 in October.
However, not every IBM announcement or new software application matters equally to every IBM i customer. And for some, by the time they're ready to tackle the news, IBM has moved on to its next topic.
You have a lot to study, analyze, and integrate into your company's business plans. So before year-end responsibilities and holiday events consume your attention, we encourage you to watch the on demand video playback of our Webinar with Datanational Corporation, where we discussed these recent IBM i announcements.
NGS thanks Derrick Smith of Datanational Corporation for his valuable participation in this video. Datanational Corporation is one of IBM's oldest, most trusted, and skilled business partners in North America. Derrick and Datanational Corporation have engaged with many IBM Power Systems companies in the delivery of technology solutions, including enterprise infrastructure modernization, resiliency strategies, disaster recovery, cloud-based data protection, business continuity and cyber-attacks.
NGS develops and supports the NGS-IQ query and analytics software, but everyone we support relies on IBM Power and IBM i. We hope this presentation expands your understanding of IBM's 2022 announcements and helps you guide your company or clients wisely.  
Posted in IBM i Marketplace | Comments