Select Your Champion
Posted on April 4, 2016 by Teresa Moy

In our Jargon Crazy game, it certainly has been entertaining to see which IT buzzwords have been the most disliked. Some results have surprised me, and some have confirmed my own loathing. I won't identify any of them, though, because I don't want to sway anyone's opinions in the slightest.
We are now down to the wire. "Mashup" and "Center of Excellence" are going head to head for the championship. Which one will be crowned the most hated IT term?
UPDATE 4/11/2016: The winner is "Center of Excellence"!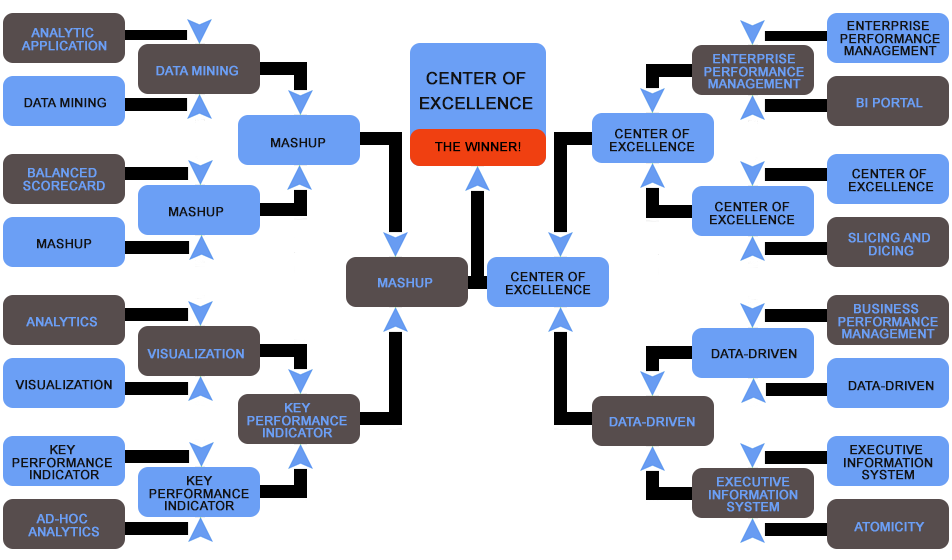 Posted in IBM i Marketplace | Comments