Understanding the Capabilities
of Your IBM i Job Scheduling Utilities
Posted on September 29, 2021 by Bill Langston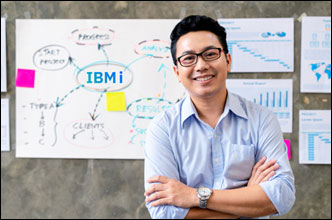 Since the earliest days of OS/400, job scheduling has been practiced in IBM i environments, its functionality improving in recent releases. And while you have a great collection of built-in job scheduling features at your disposal, you can do even more if you license the IBM i Advanced Job Scheduler or a third-party utility. This software may not be new—but over time, companies and staff members change, new releases are installed, and valuable features are forgotten or overlooked.
As a provider of IBM i query, reporting and analytics software, our staff is asked about job scheduling nearly every day. The topic arises so often we enlisted the help of an IBM i expert, Russ Afton of Arbor Solutions, to present an overview of the IBM i job scheduling features. In this webcast, we also discussed the job scheduling data collected and where to find it in Db2 on i so you can respond quickly if an auditor requests reports about your scheduling activity.
Of course, we'd like you to use NGS-IQ to generate those reports—our product works well with IBM and third-party job scheduling utilities. With the RUNIQ command, you can schedule jobs for processing on IBM i. Queries you want to output to Microsoft Office (Excel, Access, Word) and NGS's Qport SmartView OLAP module can be scheduled by using NGS-IQ .iqp files with various Windows scheduling utilities.