This no-cost session is ideal for your company's business analysts and departmental users to learn the powerful, analytical capabilities of Qport SmartView, NGS-IQ's easy-to use OLAP module. Transform NGS query output into multi-dimensional, read-only presentations that they can view in a variety of ways. The enhancements in the new SmartView release will be covered, too. Also consider scheduling NGS' optional lesson on creating and refreshing Microsoft Excel pivot tables.
An NGS tutoring specialist will personally take your users through this 90-minute online session. There's no limit to the number of attendees, and a complimentary, step-by-step tutorial guide is available for each person.
We'll cover the following in an informative way, tailored to the level of expertise of the attendees:
Lesson 1: Analyzing Data in SmartView
writing queries for SmartView
designing your layout
drilling into your data
filtering your data
creating unlimited analytical views
highlighting critical values
creating calculated fields (NEW)
customizing your title, field names, fonts, and colors
exporting to Excel and HTML
saving and updating SmartView with new data
Lesson 2: Using SmartView Charts to Analyze Data (NEW)
creating charts from a wide variety of chart types, attributes, and customized options
using data filtering and drill down capabilities within charts
password protecting your SmartView
saving and sharing SmartView charts
using the built-in SmartView zip utility
What's SmartView?
SmartView is the powerful, Windows online analytical processing (OLAP) module of NGS-IQ. It enables users to transform NGS-IQ query output into multidimensional models without requiring a database administrator or skilled consultant.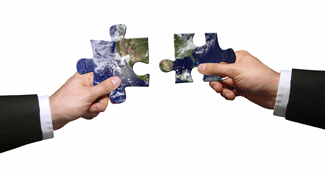 Please schedule your Business Analyst Tutoring today. Call us at (800) 824-1220 if you have questions.
<! –– download PDF code goes here ––>