An NGS tutoring specialist will personally take you through this online session. It includes a comprehensive step-by-step tutorial guide which is yours to keep. One or more users are welcome to attend.
We'll cover the following topics in an informative way, tailored to the level of expertise of the attendees, and include some enhancements in the latest IQ Client release.
1. IQ Client Basics
updating IQ defaults and local database from host system
creating file structures and queries that reside on your PC
2. Query Revision in IQ Client
downloading queries from the host
saving and uploading revised queries
3. New Query Development
selecting files and using the Join Wizard
referring to a Query Definition Template of a previously created IQ query
sequencing fields
sorting fields
selecting records for prompting at run-time
creating simple and conditional new fields
inserting report breaks at sort fields
changing the report layout
sending output to Excel spreadsheets in one easy step
saving, uploading and run options
4. Short Preview of IQ Client's HTML Designer & NGS' Web Runner
Web enabling your queries with HTML capabilities
What's IQ Client?
IQ Client is NGS' Windows query and Web reporting development module. It brings all of the functionality of IQ Server, plus HTML report layout features to your desktop.
Even IBM i users who enjoy working in the traditional IBM 5250 text interface will quickly find they can work faster and more productively when they use IQ Client's point-click, graphical interface to write and modify queries.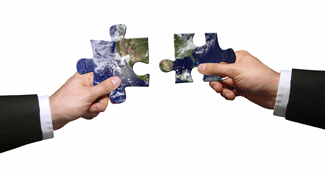 Please schedule today your Windows Query Development Tutoring. If you have any questions, call us at (800) 824-1220.
Download a PDF of the Windows Query Development Tutoring Guide using the password NGS emailed you. If you don't know the password, contact NGS.